Access control with elegance...
Choose the right wristband for your customers among a wide variety of products for ultimate access control in your facilities with elegance and finesse
---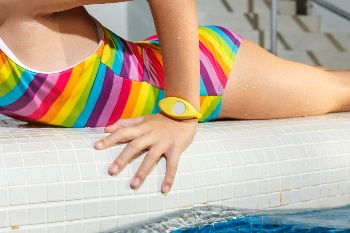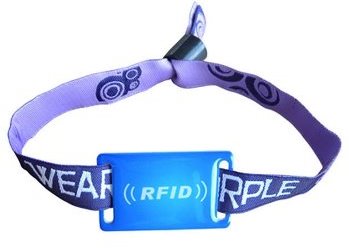 When there is a need for access control in the facilities of your company, wristbands are an excellent solution because in addition to access control and visual identification of your customers they also provide a means of advertising the activities, services or products of your company or sponsors. The use of these accessories ensures that your facilities are accessed and utilized only by authorized customers, thus increasing the quality of provided services and profitability, while at the same time it minimizes the human resources required for control and protection as well as subsequent damage of company property. These products are used to optimize access control procedures mainly in accommodation facilities of medium / large size such as hotels and campings, while they are necessary in areas with there is high turnout such as theme parks, amusement parks and concerts.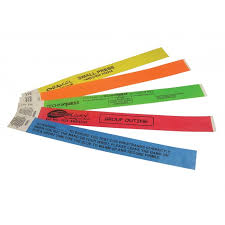 Wristbands are also used for reasons of customer visual recognition by authorized personnel, especially when different customer categories coexist in the facilities of the same accommodation establishment. For example, a hotel customer who wears a wristband of a specific color or shape that indicates he is an all-inclusive customer, is not charged for his meals. In a camping, day visits are distinguished from the other types of stay by wearing a wristband of different color or shape enabling authorized personnel to recognized them form a distance. By using his wristband, a customer can charge any products consumed in the restaurant or bar in his room account, simply by approaching his hand near the POS system reader. The use of wristbands can be applied in a number of processes while they incorporate advanced technologies which can cover any special need or requirement.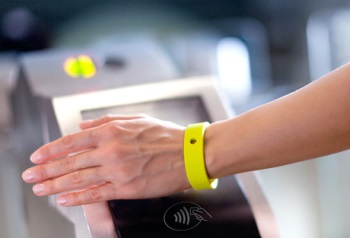 Access control wristbands are divided into three categories. The first type of wristbands incorporates an electronic circuit (RFID) enabling the contactless reading of data by special equipment. In the second category, 1D or 2D barcodes are printed on the wristbands and reading is carried out by barcode scanners. In the last category, there is no special embedded technology but wristbands are used for visual identification of customer type. Regardless of the embedded technology, wristbands are offered in a wide variety of materials such as plastic, silk, paper or silicone depending on the usage, environment and aesthetic preference. Their shapes and designs can be customized according to the company's requirements while they can have logos, messages, drawings, colors or any other special desired denotation imprinted on them. Especially for paper wristbands, there are special printers that print the required drawing on the wristband in just a few seconds. Wristbands are accessories which provide significant solutions to longstanding problems concerning access control procedures combining functionality with elegance and finesse.
Please contact us to find out more about the wide variety of our consumables and select the appropriate product to fit the specific needs of your company